Your chalenges – our solutions
Longer shelf-life
Whether in food, flavour, or cosmetic product, the capsule around the used ingredient plays an important role. The better sensitive ingredients are protected, the more intensely they eventually develop their effect. Cellobiose, as a disaccharide, offers a significant benefit for use as encapsulation material. When used in the wall matrix, i.e. in the structure of the capsule, cellobiose ensures high encapsulation efficiency: it is more difficult for sensitive, volatile ingredients to diffuse to the outside, so they are better protected against oxidation. Consequently the encapsulated substance has a longer shelf life.
Would you like to find out more about the technological characteristics of cellobiose? You can find more information about the disaccharide here.
Solid capsule, easy processing
Effective and easy to process – a good encapsulation material should have both characteristics. A challenge with emulsions for capsule material however is the high spray emulsion stability and easy pumpability. When the disaccharide cellobiose is used as the basis of the emulsion, a stable emulsion is created with lower viscosity, if compared to maltodextrin. This guarantees good pumpability and processing. Nevertheless, cellobiose is in no way inferior to maltodextrin in terms of stability.
Would you like to learn more about how cellobiose can be used? We have compiled further information for you here.
When using cellobiose, what is the benefit of the reduced viscosity of the emulsion with coexisting high emulsion stability?
Less off-flavour
As soon as UV light, metal ions, or oxygen reach the ingredient through the capsule shell, the ingredients react. An undesirable taste occurs. Even more important that the ingredients are well protected! If the capsule is made of disaccharide cellobiose, its high packing density effectively blocks UV light, metal ions, or oxygen and thus prevents the ingredients from diffusing out of the capsule. This ensures that the encapsulated material is particularly well protected.
You can find more interesting background information about cellobiose on this page.
What benefit do I have if using cellobiose as an encapsulation material brings a reduced off-taste?
Effekte und Ihr Nutzen beim Einsatz unserer Cellobiose:
The benefit of this effect is an improved stability during storage.
The benefit of the high molecular packing density lies in the improved barrier properties against H2O, O2 and light.
The benefit of reduced O2 permeability is increased oxidation protection.
Our solutions – your benefits
CELLOBIOSE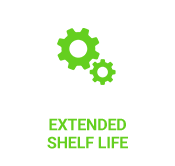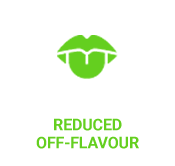 Your contact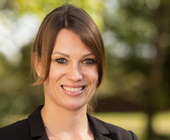 Franziska Schramm
// Sales //
Franziska.Schramm@Savanna-Ingredients.com
Photo credits
Header: © Adobe Stock / gudrun