Our Code of Conduct
For us, SAVANNA Ingredients GmbH, ecological and social sustainability is the guarantee for economic success. Therefore, responsibility and ethical behaviour towards employees, business partners, society and the environment are an integral part of our corporate philosophy.
This code of conduct points out our basic values, which should guide us as a basic orientation in our daily work.
Please take the time to read the Code of Conduct carefully and feel guided by these principles in your daily work and decisions. Please remember: Success that is not achieved with ethical means is not a success for us.
If you have any questions or doubts regarding appropriate and correct behaviour, you can contact the SAVANNA management or the Pfeifer & Langen IHKG compliance officer who is also responsible for SAVANNA at any time to discuss your questions and get advice.
We count on you.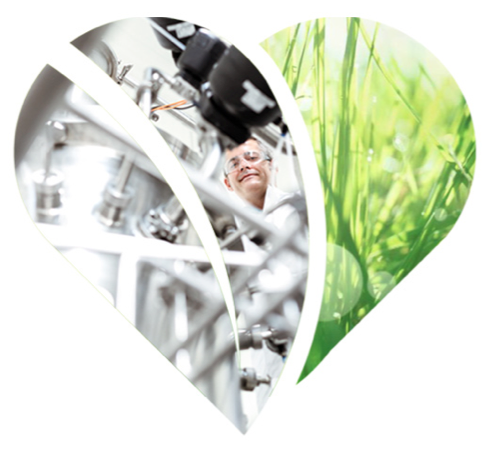 Principles
Principle 1: We always act transparently, with integrity and in compliance with the law
We conduct our business sustainable, openly, honestly and in compliance by the law in force.
Principle 2: We produce goods that meet the highest standards
Product safety and quality are our highest priority. We are all responsible for ensuring that customers and consumers can trust the safety and quality of our products. Our products and processes always meet or exceed the legal requirements for consumer health and safety as well as food and feed standards.
Principle 3: We condemn und fight all forms of corruption
We do not practice or tolerate any form of corruption or bribery. We understand corruption as the granting or acceptance of money, gifts, or other advantages in order to obtain preferential treatment or benefits for SAVANNA Ingredients GmbH or for yourself.
Principle 4: We compete and respect the free market
We are committed to fair competitive behavior. Our prices and conditions results from free competition. We respect the legitimate interests of our customers and suppliers.
Principle 5: We act in the best interests of SAVANNA Ingredients GmbH
We avoid conflicts between personal interests and those of SAVANNA Ingredients GmbH. We respect company properties and we treat business premises and facilities with care. We always handle business information from SAVANNA confidentially.
Principle 6: Safety at work, fairly and socially equitable treatment
Our workplaces are designed to be safe and healthy and we treat people fairly. The professional development of our employees is based on equal opportunities based on performance, talent, and personality. We comply with the rules of individual and collective labour law and we follow the conventions of the International Labour Organization (ILO).
Principle 7: We respect the environment and act sustainable
It is our goal to operate sustainable and to reduce the environmental impact of our operations continuously.
Principle 8: Protection of confidential information and personal data
We live the open exchange of ideas, know-how or data in the sense of our business activities. As a matter of principle, we treat all information confidentially and do not disclose it to third parties unless a business necessity arises.
How we comply with the code
Seek for advice
Our Code of Conduct cannot answer all situations we encounter at work. Our principles are therefore completed by selected company guidelines, which are also mandatory.
If we are still not sure how to act, we should ask. Please do not hesitate to contact your manager, supervisor or the compliance officer of SAVANNA Ingredients GmbH.
Address topics
What to do if you suspect or determine that something is wrong with SAVANNA Ingredients GmbH? Every employee should feel responsible for taking action if something doesn't feel right or seems wrong.
If you believe that someone has violated laws, our Code of Conduct or any other company policy, please let us know!
The way to share something
Please contact the responsible compliance officer or a member of the SAVANNA management.
You can contact the compliance officer of SAVANNA Ingredients GmbH at any time directly or by mail:
Mr. Oliver Strnad
Phone: +49 221 4980560
Cell phone: +49 173 5764493
Mail: oliver.strnad@pfeifer-langen-ihkg.com
It could be helpful for you to identify yourself when you send us your message, as this enables us to contact you for further information. However, you can also submit all notices and notifications anonymously. We assure you the confidential handling of the process and fulfill legal obligations when clarifying possible violations.
We assure you that we will follow up every notification fairly and taking legal obligations into account.
Your contact
Oliver Strnad
// Compliance Officer //
Downloads…
Do you need our Code of Conduct for your documents?
You can download our current Code of Conduct as a PDF here:
PDF, english (~ 210 KB)
PDF, german (~ 210 KB)