Inspired by natural innovation.
Committed to the future.
Developing solutions toever-changing chellenges.
Acting locally and thinking globally.
SAVANNA Ingredients GmbH is an innovation-driven, German spin-off company for new sugars. We develop, produce and sell functional carbohydrates from sugar beet (Beta vulgaris) in an interdisciplinary team of experts. Functional carbohydrates are, among other things, sugars with special properties. Our product portfolio includes the single sugar allulose (crystalline & syrup) and the double sugar cellobiose (powder).
SAVANNA belongs to a leading European food group, Pfeifer & Langen IHKG. We are located in Elsdorf, the traditional location of our Pfeifer & Langen parent company.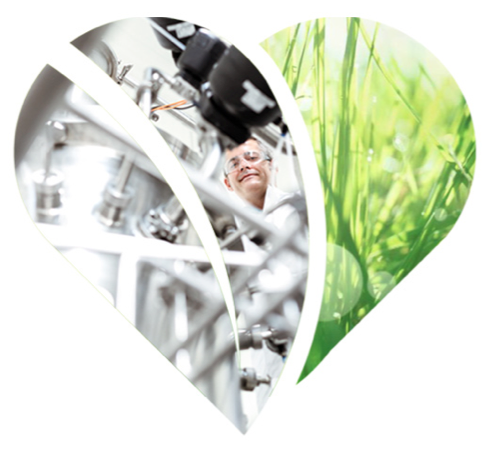 Our vision.
Functional carbohydrates – our healthy contribution to a better quality of life for all people.
We focus on naturally occurring, functional carbohydrates with individual added value for the consumer. We get the best out of them by using, among other things, sugar beet as a source of raw materials due to its sustainable properties. With our holistic approach to customer care and our focus on efficient & safe processes, we ensure high quality, product safety and good taste in the final product.
The production of natural, high-quality ingredients.
We extract only the best.
The highest product quality is a matter of course at SAVANNA Ingredients. With this claim on our work, we offer our customers first-class products every day. Our aim is to ensure a high level of customer satisfaction.
Our high-quality and natural products are the answer to the growing desire for good and healthy nutrition. Aspects such as well-being, health, fitness and performance enhancement are incorporated into the development of our products. With excellent raw materials and ingredients as well as forward-looking processing, we meet all quality requirements.

What is the idea behind SAVANNA?
SAVANNA Ingredients GmbH is a spin-off company of Pfeifer & Langen GmbH & Co. KG. SAVANNA develops, produces and sells functional carbohydrates. Functional carbohydrates are sugars and other carbohydrates that exhibit a wide spectrum of special properties. The SAVANNA product portfolio currently comprises allulose and cellobiose. Allulose is a simple sugar with a calorific value between 0.2 and 0.4 kcal/g. In addition, allulose features similar properties to those found in conventional household sugar (sucrose). Therefore, Allulose can be used in a range of applications and offers a low-calorie sugar alternative. Cellobiose is the fundamental building block of cellulose that provides a range of prebiotic properties in animal feed and promotes healthy bacteria in the gut flora, resulting in good health. Cellobiose exhibits similar properties to lactose in food and is suitable for use in lactose free products. 

Does SAVANNA receive any government sponsorship?
The Federal Ministry of Food and Agriculture has sponsored the SAVANNA Ingredients research project "Innovative low-calorie sugars in foods" within the scope of the national initiative to reduce the consumption of salt, fat and sugar. The project was funded by the Federal Ministry of Food and Agriculture (BMEL) by resolution of the German parliament. The project was sponsored by the Federal Agency for Agriculture and Food (BLE) as part of its scheme to promote innovation. Other companies (KRUEGER GmbH & Co. KG) and universities (RWTH Aachen, HOWL) have participated in the project in addition to SAVANNA and its affiliated partner Pfeifer & Langen GmbH & Co. KG. 

Where does allulose occur naturally and why is it not directly extracted from natural sources?
Allulose is a simple sugar that occurs in figs and raisins, for example. However, the quantity produced naturally is not sufficient for economic production or to supply a large number of people. Moreover, the cultivation of the required amount of fig trees would not be ecologically feasible; particularly in view of the current discourse surrounding palm oil and the plantations required for the extraction thereof.

How is allulose produced?
We obtain allulose through an enzymatic reaction of fructose. This reaction is reversible – simultaneous conversion of fructose into allulose and allulose into fructose. Therefore, both sugars are present in the enzymatic balance. Afterwards, allulose needs to be separated from frcutose. The fructose rich stream obtained from this process is concentrated and returned to the enzymatic reaction, the allulose rich stream is also brought to the desired concentration and then either crystallised or purified to the desired quality with an additional step. 

From which raw material is the starting material required to produce allulose obtained? Mice (GMO-free) or 

high quality

 raw materials?
We obtain our fructose from a natural and GMO-free raw material, which serves as the raw material we use in the production of allulose. More specifically, sugar beet is our source of fructose. 

Explanation of an enzymatic process using beer as an example:
Enzymatic processes are procedures in which a substance is converted into another substance with the help of enzymes. The majority of biological processes that occur in nature are regulated by enzymes. Well-known examples are the conversion of sugar into alcohol through fermentation during the beer brewing process, for example. The microorganisms and yeasts used are only able to ferment as the result of a variety of enzymes. Only one single enzyme is required to convert fructose into allulose. 

Is it safe to produce allulose 
using
 an enzyme?
Enzymes have been safely used in the production of everyday foods for years. They are used, for example, in baked goods, in the production of cheese as a substitute for rennet, or in fruit juice production. The production and use of our enzyme is of course carried out according to high quality standards and complies with the strict safety requirements of the European Union.

Has it been verified that allulose is safe?
Allulose has already been researched in a large number of studies in the USA, Asia and Europe on cells, animals and humans. The studies have shown that the consumption of allulose is not dangerous for humans. These studies were reviewed and classified as reliable by the regulatory authorities in countries where allulose has already been approved for use. Therefore, allulose is considered safe for human consumption. 
Our own studies have also shown that allulose is well tolerated. These studies form part of the application for EFSA approval of allulose as a novel food in the EU. Our crystalline allulose has also been verified as tooth-friendly and the allulose syrup is non-cariogenic. 
Our allulose is classified as safe and harmless for human consumption.