A place with a history and a bright future
SAVANNA Ingredients has its home in Elsdorf in the federal state of North Rhine-Westphalia, which is a hotbed of innovation. It is truly inspiring to work in a place with a history of food production that spans more than one-and-a-half centuries. This is where our parent company Pfeifer & Langen built its first sugar factory to process the beet that is a native crop of the Rhineland. Back then as well, producing sugar was an ultra-modern and innovative process.
In a place that is already steeped in tradition we are now taking the next step towards the future. SAVANNA Ingredients processes the sugar extracted from beet to obtain new natural sugars for foodstuffs. Our products harness valuable properties for humans.
Within our development department and the labs and pilot production plant in the biotechnology centre in Elsdorf, which opened in 2016, we manufacture innovative types of sugar – from raw materials that grow on our doorstep.
Your contact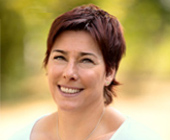 Sandra Schmolke-Savels
// Executive Assistant //