Other names for cellobiose are:
D(+)-Cellobiose
4-O-ß-D-Glucopyranosyl-D-Glucose.
Your challenges – our solution
Certified reference material
Calibrating equipment, assessing measuring methods, or determining material values; all of this is only possible thanks to high standards in laboratories. For laboratories to determine exact and reproducible measurement results, certified reference materials are required. In the case of the reference materials, at least one of the properties is sufficiently homogeneous and certain characteristics are precisely defined. This way, the laboratory can use the reference material to check whether its own measurement results are sufficiently precise.
Chemical purity
The chemical purity of a substance refers to the proportion of a desired substance to the total mixture of substances. The undesired substances are called impurities. Our cellobiose is supplied as a white crystalline powder.
Cellobiose
Cellobiose is the basic building block of cellulose and a purely plant-based raw material that also occurs naturally in pine needles, honey and maize. We primarily rely for our production on sugar beet as a source of raw materials. Cellobiose is not only characterised by the fact that it strongly resembles lactose. Due to its special technological properties, it can be used in many different ways. In terms of its chemical and physical properties, as well as its similarity to lactose, cellobiose can be used as a versatile ingredient of food and in drinks. Compared to sucrose, our cellobiose multifunctional sugar has 50% fewer calories.
Click here to learn more about our cellobiose.
Good to know
REACH registration
No REACH registration number is required for our cellobiose as the substance or its uses are exempted from registration according to Article 2 of REACH Regulation (EC) No 1907/2006 or the annual tonnage does not require registration or registration is foreseen for a later date.
Specification or material safety data sheet
You would like to receive the specification or the material safety data sheet?
Please contact us.
Your contact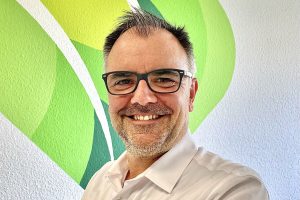 Bero Souris
// Sales //
Bero.Souris@Savanna-Ingredients.com
Photo credits
Header: © Adobe Stock / nadisja
Content: © SAVANNA Ingredients