Video: Allulose in beverages
Can allulose be used in beverages?
Whether you would like to optimize your formulation or have questions about how an ideal product can be developed  with our functional carbohydrates, our experienced application development team will be happy to assist you. Together with your experts, we draft and test how allulose can be used in your products.
Take a look at our short video:
Contact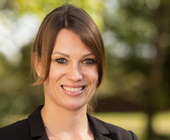 Franziska Schramm
// Sales //